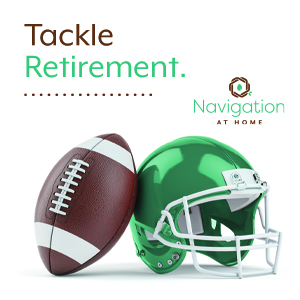 Tackle Retirement: In-Person Informative Session
Navigation at Home is on your team when it comes to long-term care. We help you draft the game plan for living at home for as long as possible. With asset protection, care coordination, and long-term care services, we help older adults who want to live at home on their own terms.
Huddle with us to learn more about Navigation at Home during this webinar:
· Membership Benefits
· Customized Plan Options
· Eligibility Process
· Membership Fees
Webinar attendees will be able to view presenters, but not be seen themselves. If you'd like a Zoom tutorial prior to the webinar, we'd be happy to provide that for you. Call or email us to arrange a time!
Ph: 336-714-6848
E: navigation@salemtowne.org