Customized Plans for Your Needs
Navigation at Home offers five membership plans to provide the services and coverage that you need. Our all-inclusive membership features the most asset protection and future healthcare coverage, making it a good fit for those without a long-term care policy. Navigation works to find a plan that makes sense for you. For those with long-term care insurance, your Navigation at Home membership will supplement and fill in the gaps. You won't duplicate services or pay for coverage that you already have.
Regardless of the plan you choose, all members of Navigation at Home receive asset protection, care coordination, and long-term care. Plan type determines the percentage of coverage for in-home care and out-of-home services.
Plan Benefits
Care Coordination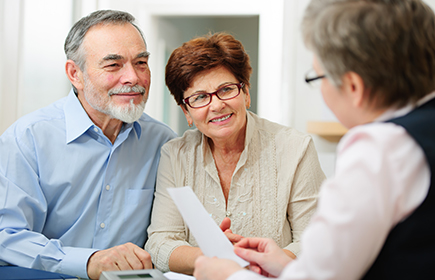 Your personal care coordinator builds a familiar, trusting relationship throughout the lifetime of your membership. With one simple phone call, you'll have 24/7 access, easing the burden of coordinating services and care. With the support of your care coordinator, you won't be a number on a page or told to stand in line. You won't be kept on hold only to repeat your situation to a series of customer service representatives who know nothing of you or your history. You'll be reaching out to someone who knows you and your needs. Your coordinator will assess your needs instantly and arrange services to help you get well.
One of our members said that her personal care coordinator "knew needs we didn't know we had."
High-Quality Care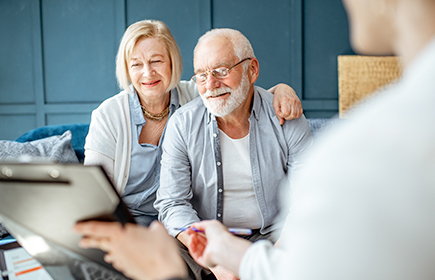 Following an illness or surgery, you sometimes require supplemental services that aren't always covered by Medicare or insurance. Navigation ensures your access to licensed, pre-screened, qualified caregivers. Additionally, Navigation at Home provides Referral Services, approved and trusted providers for home maintenance, medical equipment, financial planning, legal services, etc.
A member who experienced the value of our in-home care said,
"I appreciate all the resources you offer. Your help was most valuable to our family in 2019 when I had two surgeries."
Out-of-Home Services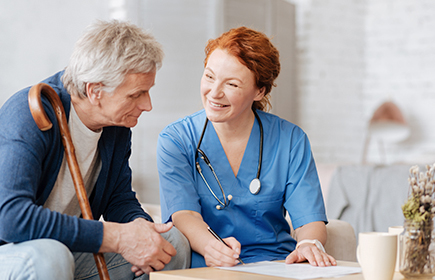 Should your health circumstances ever change, your coverage includes assisted living or skilled nursing care services at Salemtowne Retirement Community. Adult Day Services is included for those needing assistance with daily activities, social opportunities, and personal enrichment. Your personal care coordinator will advocate on your behalf to secure these services.
In-Home Care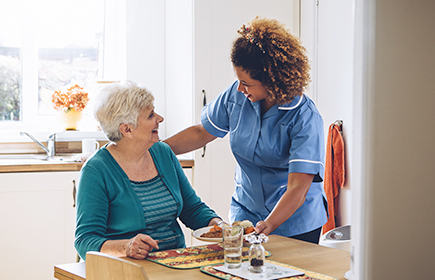 Navigation will deliver the in-home support you need with sensitivity and respect.
Personal Care – Skilled home care services not covered by Medicare, including personal care provided by a licensed home health aide
Daily Support – Companion services, light housekeeping, or chore services, when medically necessary
Emergency response system – A 24-hour emergency pendant
Meal Services – Up to two meals a day as medically necessary
Transportation Services – Safe, reliable, door-to-door service to support medical appointments and procedures
Home Safety Assessment – A thorough assessment and report with recommendations to keep your home safe
Wellness Activities and Programs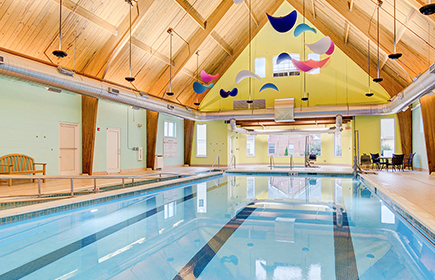 Your wellness is our top priority. All members enjoy access to the amenities at Salemtowne, including the fitness center and indoor heated pool, dining in the Dorcas Dining Room and Bistro Twenty-Six, and even reserving space for private use. There is an additional fee for some programs and dining.