Explore Your Options
Whether you are just beginning to explore your options or are ready to submit your membership application, we can help you take the necessary steps.
What do you need?
More information about
Continuing Care at Home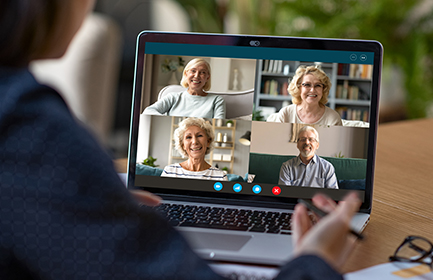 Schedule a Personal Consultation
Have you wondered how you will continue to live at home as you age? Who will provide care when it's needed and how expensive will it be to remain at home? Chat with our Membership Consultant to learn more about how a Continuing Care at Home program like Navigation can be your guide to securing your future at home. During this consultation, you will receive answers to questions like:
What exactly is Continuing Care at Home (CCaH)?
What are the benefits of joining a Continuing Care at Home program?
What does Continuing Care at Home provide older adults that they can't receive elsewhere?
Call Today to Schedule Your Appointment
(336) 714-6848
Other resources to help you learn more about Continuing Care at Home