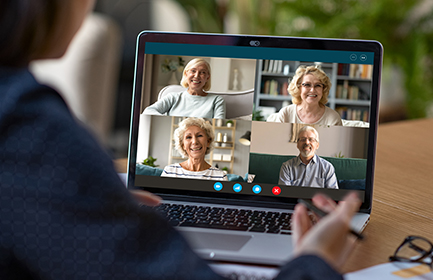 Navigation at Home: Understanding Continuing Care at Home
Have you seen the term "Continuing Care at Home" and wondered what the exact meaning is? CCaH programs are emerging across the country to provide older adults with a lifetime guarantee of care with more options and support for living at home for as long as possible.
Join us virtually to learn more about what a Continuing Care at Home program is and how Navigation at Home can be your solution to securing your future at home. During this 30-minute webinar, you will receive answers to questions like:
-What exactly is Continuing Care at Home (CCaH)?
-What are the benefits of joining a Continuing Care at Home program?
-What does Continuing Care at Home provide older adults that they can't receive elsewhere?
*Webinar attendees will be able to view presenters, but not be seen themselves. If you'd like a Zoom tutorial prior to the webinar, we'd be happy to provide that for you. Call or email us to arrange a time!
Ph: 336-714-6848
E: navigation@salemtowne.org